Frances and Roy Hay, Marnie Haig-Muir and Peter Mewett set up Sports and Editorial Services Australia in 2000 to provide high-quality research, editing and publishing facilities for individuals and organisations in Australia and throughout the world. Frances Hay was Manager of Editorial Services at Deakin University, Roy Hay and Marnie Haig-Muir were lecturers in the Faculty of Arts at Deakin University and Peter Mewett is a lecturer in the Faculty in 2010. They have wide experience in a range of academic disciplines and a strong record of publication.
Roy Hay is a part-time print journalist, broadcasts regularly on soccer on radio and television, and contributes to a number of official websites. Many of his recent academic publications can be found on Deakin Research Online at http://www.deakin.edu.au/dro/.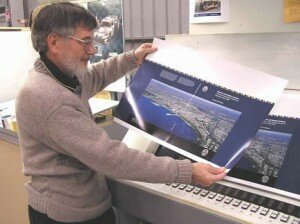 In addition to the SESA publications listed on this website and the many books she edited at Deakin University and for Deakin University Press, Frances Hay has edited books for other academic institutions and for Harper Collins, Random House and Melbourne University Press. Her most recently completed work is The Edinburgh Conspiracy, a novel by David Wyllie.
Marnie Haig-Muir's personal research interests currently centre on gender and golf, and the history of golf and golf administration in Australia.
Peter Mewett's current research in the sociology of sport includes studies of training regimes and gender relations in Australian football.
In recent years SESA has acted as a consultant for Victoria Police, Heritage Victoria, Football Federation Victoria, the City of Melbourne, the City of Greater Dandenong, the Office of Housing and the Trustees of the Estate of Alexander Miller, the National Sports Museum, and a number of individuals. Current projects include a social history of Australian football (soccer).